Noodle:
Skin-Numbing Injection Aid
to Relieve Pain of Intramuscular and Subcutaneous Injections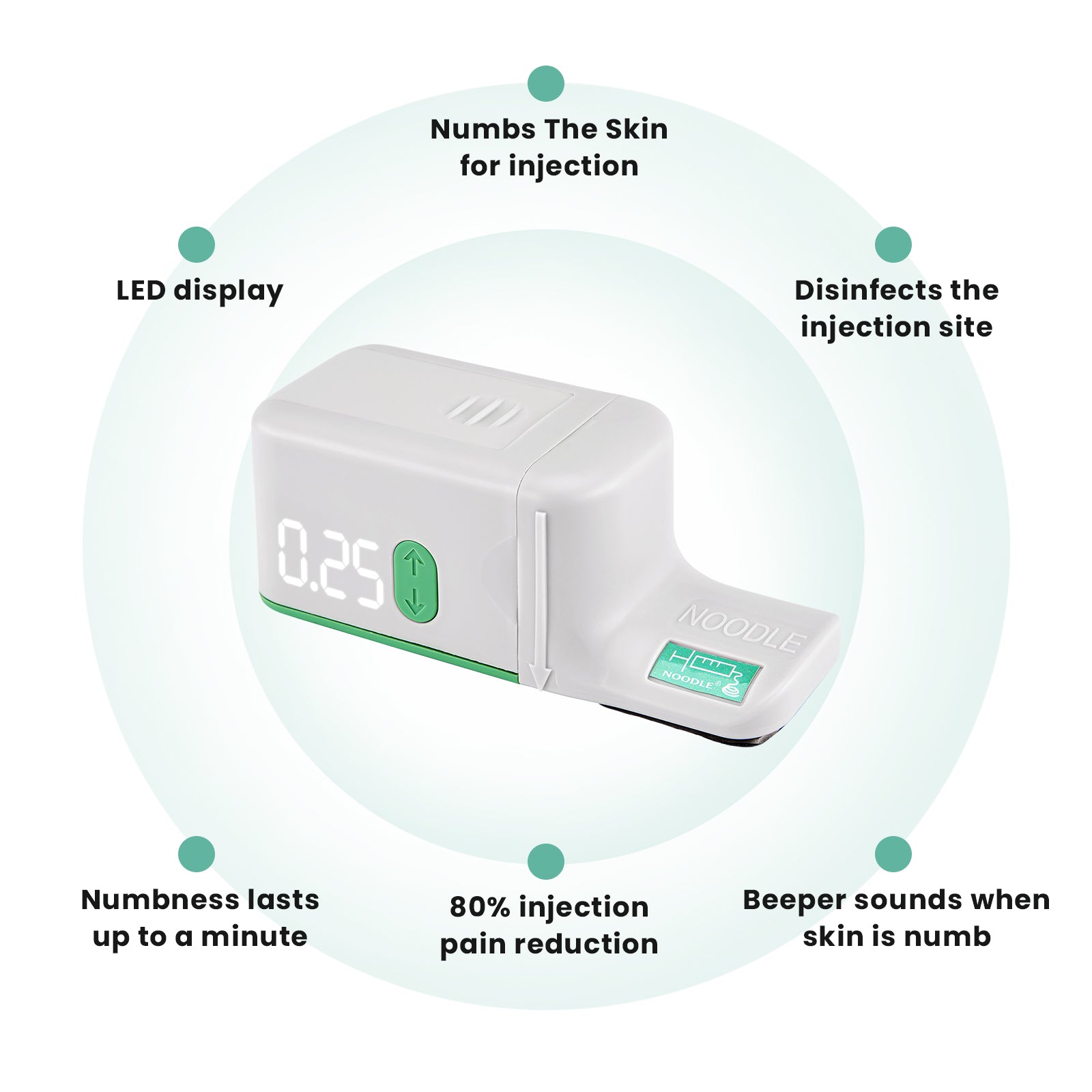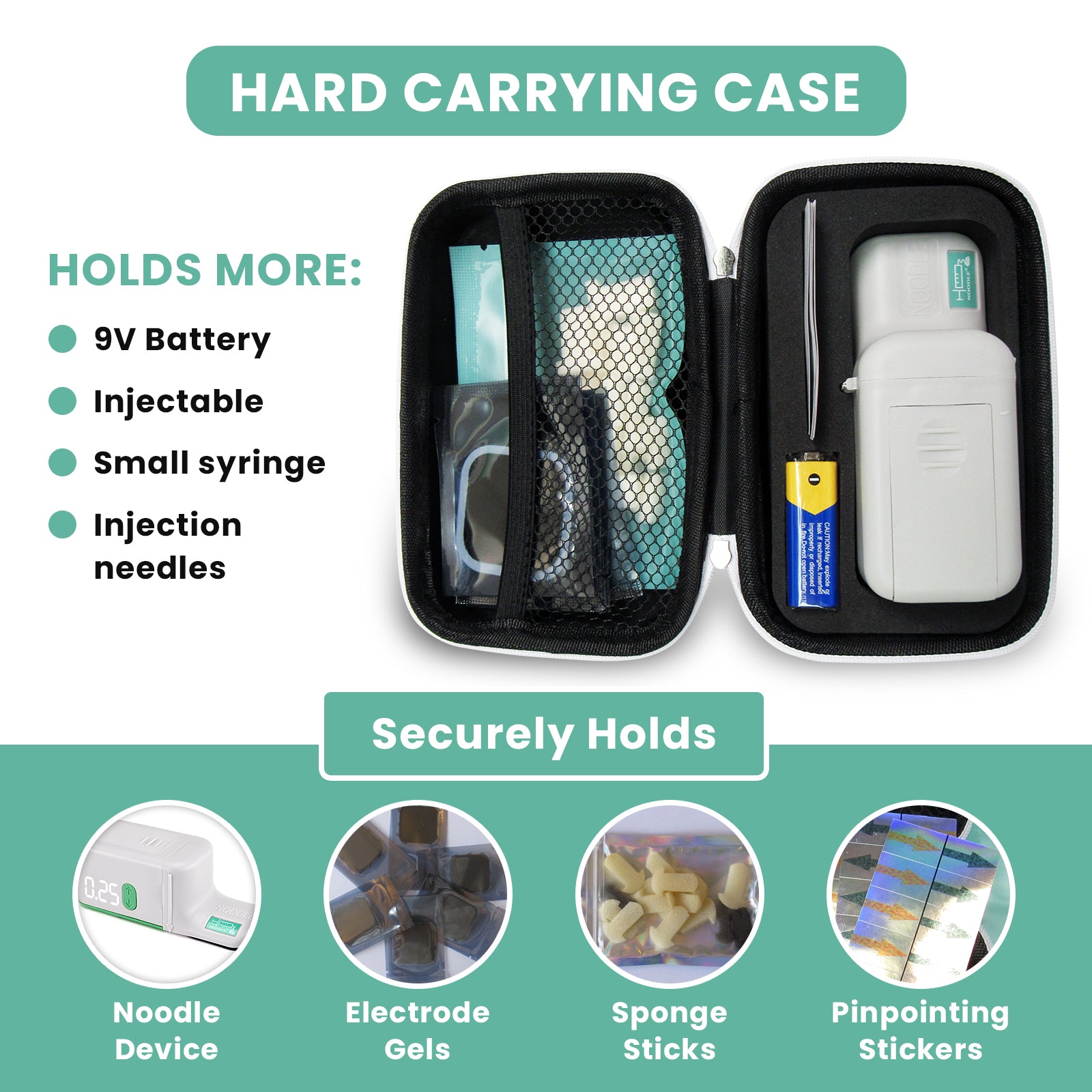 Fast-Acting. Inject as You Normally Do.
Noodle is the ultimate Handheld Skin Numbing and Disinfecting Device. Designed to provide comfort and cleanliness, this innovative device makes injections a breeze. Ideal for healthcare professionals and self-injectors alike, Noodle streamlines the procedure by combining numbing and disinfection in a single device. Say goodbye to separate products and lengthy preparation steps.
End Injection Pain! Noodle eliminates discomfort. With us, painful shots are history. Our solution guarantees comfort, no settling. Say goodbye to old ways, embrace care-free injections. Join satisfied users reporting 80% less pain in clinical study. Relief lasts up to a minute, making the experience smooth. Embrace change, leave injection pain behind.
Noodle stands as the sole device globally addressing Post-Injection Pain, PIP. Ever experienced lingering discomfort after needle removal? Say goodbye to that sensation with Noodle. Our innovation numbs the injection site, reducing or eliminating PIP.
Feel a tingling sensation for 25 seconds; Control the level of tingling; LED displays remaining seconds until skin numbness; Beeper sounds to indicate when the skin is numb. 70% rubbing alcohol-soaked sponge sticks for effective skin disinfection; Sticker to pinpoint the exact injection site for comfortable and hygienic injections.
Choosing a selection results in a full page refresh.
Back In Stock Notification
Terms & Conditions
Protected by US Patents: 9,770,560; 10,933,199; 10,226,586; 10,973,994.
Other patents pending .