Featuring advanced TENS technology, Noodle delivers gentle electrical pulses that numb the skin, reducing injection-related discomfort. The sponge sticks soaked in 70% rubbing alcohol ensure effective skin disinfection, maintaining a hygienic environment.
The built-in LED indicates the tingling level and counts down the seconds until your skin becomes numb and ready for a comfortable injection. Then a beeper alerts you that your skin is ready.
Available in a calming two-color combination, Grey and Green, Noodle caters to your personal style while ensuring a pleasant injection experience.
The Noodle Enclosure is crafted from high-quality polypropylene material, known for its safety and gentle touch, which has been proven time and again.
The Electrode Gels Are Made from high-quality, hypoallergenic materials that are gentle on the skin. They are disposable, latex-free, and have been tested and validated for use with Noodle, ensuring uninterrupted electrical stimulation for pain relief.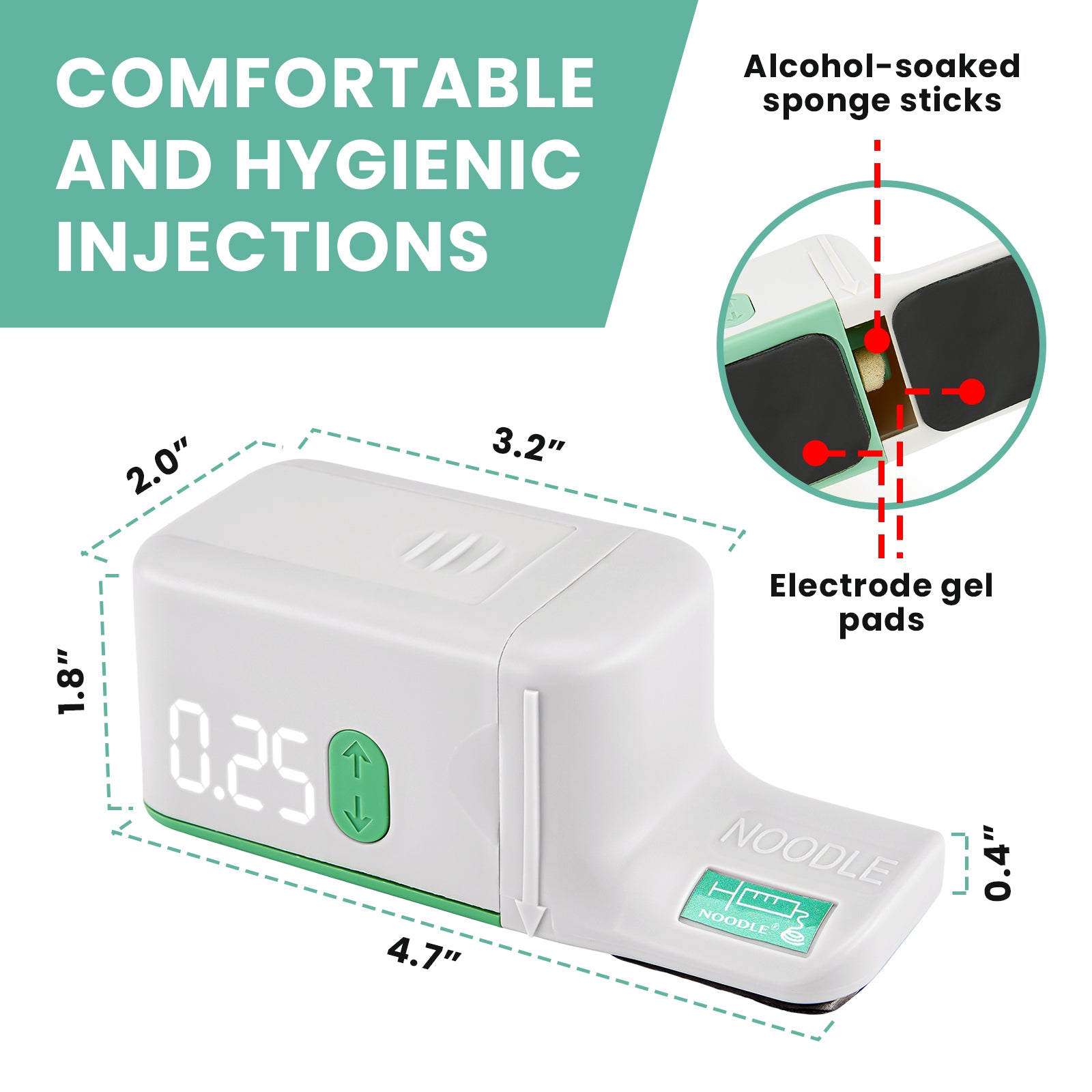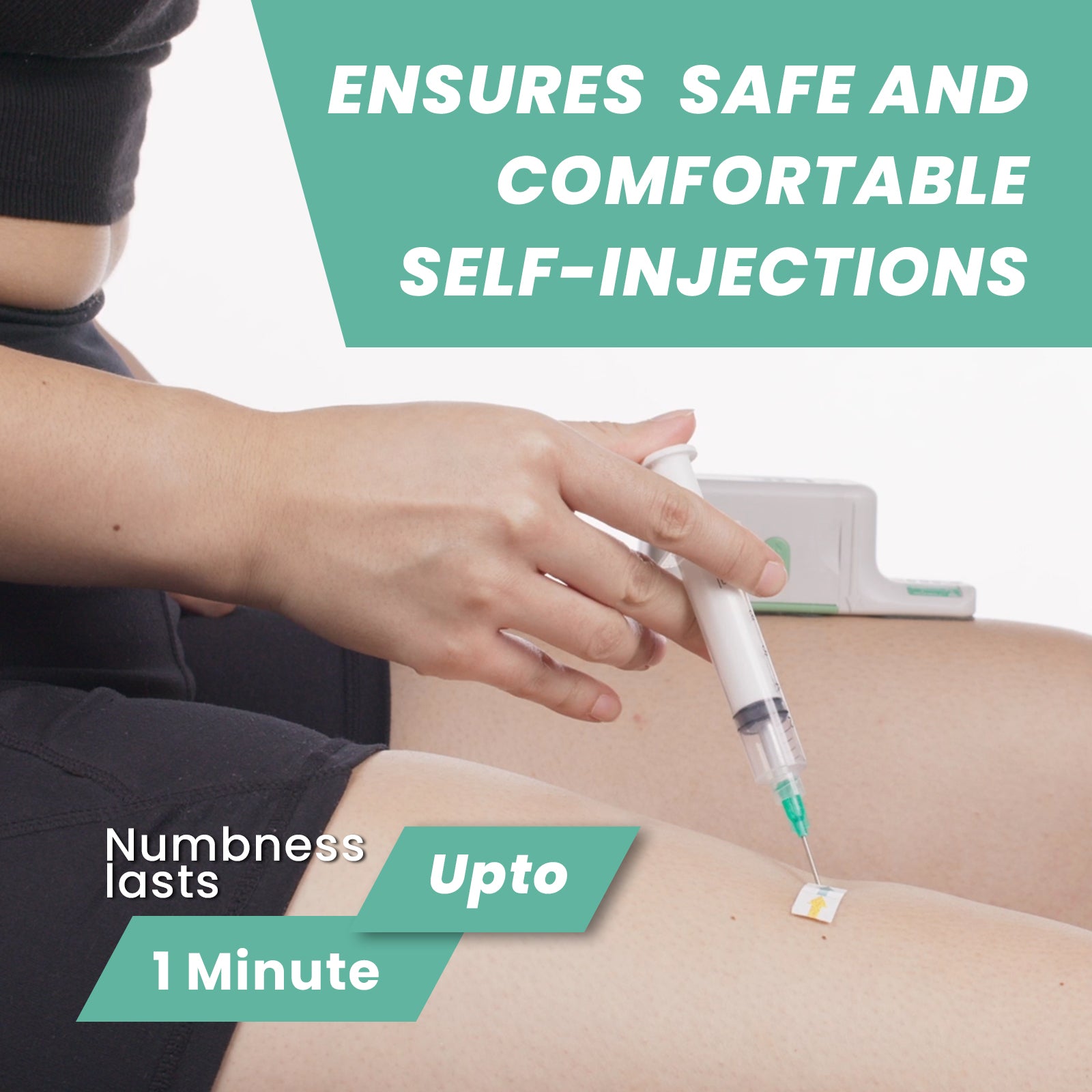 Convenient Features: Hard carrying case securely holds Noodle, electrode gels, sponge sticks, pinpointing stickers, and more; Perfect for carrying health essentials on the go, including injectables, small syringes, and injection needles (not included)
In the Box: Noodle device, Hard EVA carrying case, 9V battery, Pack of 15 sponge sticks, 6 x double-sided, individually wrapped, 36x36mm electrode gels, 30 x injection-site pinpointing stickers, User Instructions, Short User Guide, Warranty page
Special Feature
Numbs the Skin for a Comfortable Injection
Additional Feature
No Chemicals are Needed.
Additional Feature
No Freezing or Cooling Agent is Needed.
Additional Feature
Disinfects While it Numbs the Skin
Additional Feature
Embedded LED Indicates the Tingling Sensation Level & Number of Seconds Left till Skin is Numb
Additional Feature
A Beeper Sounds When Your skin is Ready for a Comfortable Injection
Age Range
18 Years Old and Up
Included Components
Circuitry to Generate TENS Electricity
Unit Count
1.0 Count of Noodle, 15 Sponge Sticks, 6 Electrode Gel Pads
Power Source
Battery Powered
Number of Batteries
1 9V Battery (Included)
Ideal for Self Injectors, And Injections by a HealthCare Provider
FDA CLEARED - RELIEVES PAIN OF ANY INJECTION NEEDLE INCLUDING:
Diabetes and Weight Loss,
Infertility and Pregnancy,
Vaccinations,
Migraine,
Rheumatoid Arthritis,
Crohn's disease, Pain relief,
Erectile Dysfunction,
Testosterone
AND Many Many Other Injections.
USE WITH NEEDLE GAUGES 25 - 32.